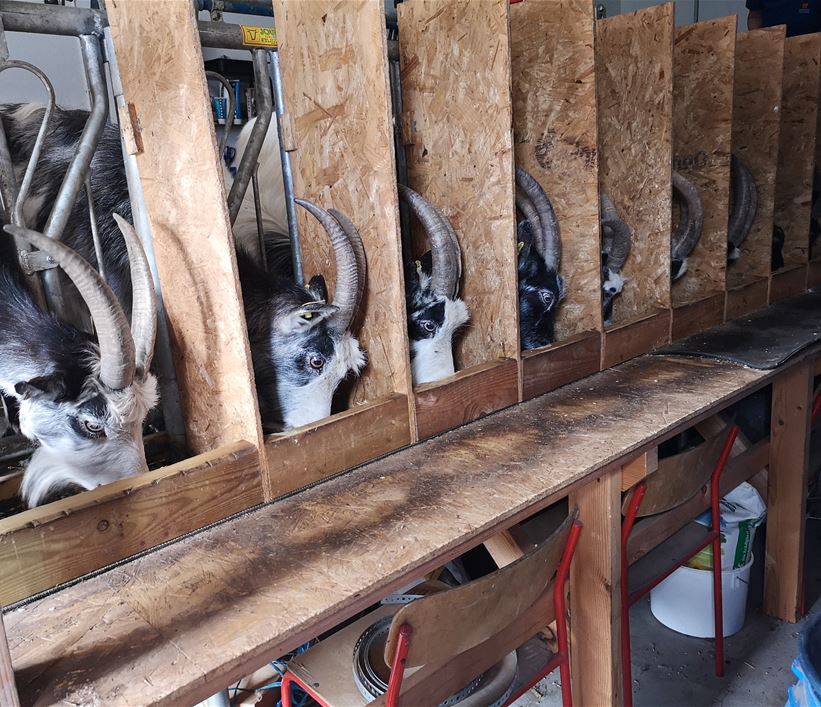 Lars Pers i Fors
Here you will find bees, goats, some farm horses, Highland Cattle, some ducks, peacocks, dogs and cats of course. All the animals are "employees" on the farm and have their duties.
For sale there are stored cheese, rhubarb marmalade, honey, goatskin and maybe some appetizers. Handmade olive soap containing goat's milk. In March, there will be fresh cheeses in the form of soft cheese and cheeses of feta character.
There is no regular shop with opening hours but sales are done on the farm.
Call or send a text message before visiting to make sure we are at home (or email).

Lars Pers in Fors is open for tailor made farm visits for different groups.
Curious? Call, we decide, direction, day and time!
Bra att veta
Special needs
Child friendly
Contact information
Phone number (booking)

Contact person email:

[email protected]

Address:

Hornbergsvägen 4, 811 98 Österfärnebo