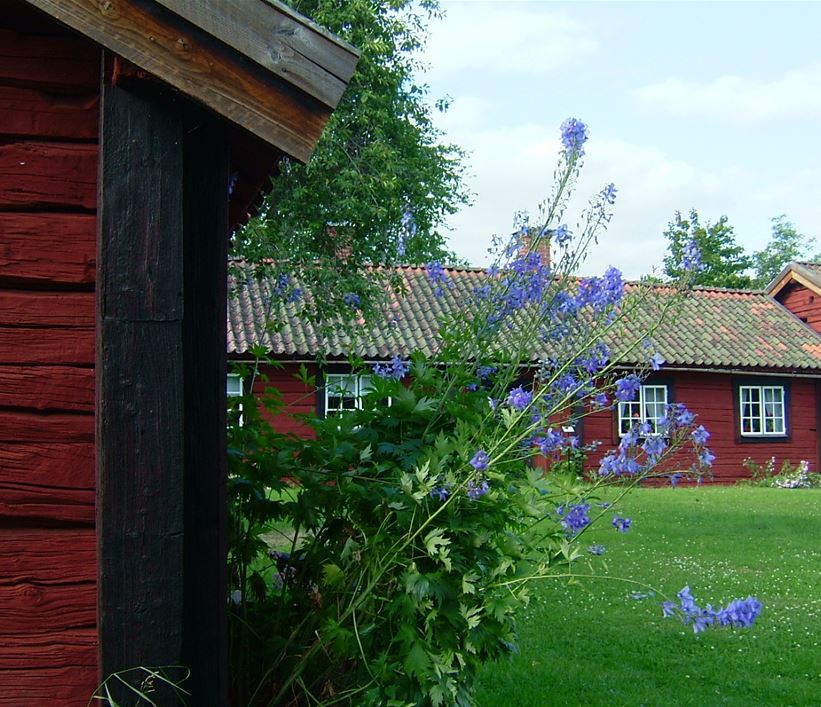 Koversta Gammelby i Österfärnebo
Welcome to Koversta Old Heritage Village!
Koversta Gammelby is one of Sweden's best preserved wooden traditional villages with six houses from 17th and 18th centuries, remaining on their original locations.
Today you can wander around in the village and "breath in" the old history connected with the old Swedish farming community.
Information
The uniqeness of this village is that it gives us a picture of how a Swedish farming community looked before the big land reform was implemented in the middle of the eighteen hundreds.

During the summers, various events and festivities are organized here. The houses are open for visitors with the opportunity to get a guided tour of the village and there are many fun activities for the kids. You can buy light refreshments from the kitchen in one of the houses.
Open June 23 - August 4 between 13-18. August 10th-11th open between 13-18
Bra att veta
Special needs
Pets allowed Child friendly
Area
Close to nature Forest area
Contact information
Phone number (booking)

+46 73-805 96 24 (Gun-Britt Wahlen)

Contact person email:

[email protected]

Address:

Berreksvägen 2, 810 20 Österfärnebo